LIPOLINE - Obesity solution
LIPOLINE is an innovative collection of medical compression garments designed by orthopaedists and bariatric surgeons for overweight and obese patients. The line was developed to help eliminate the adverse effects on the skin caused by severe weight loss.
To achieve maximum comfort and effective results, LIPOLINE compression garments are made-to-measure. The range is suitable for both people undergoing weight loss surgery, and during the recovery and slimming period. We guarantee the required compression value for post-operative garments of 20 – 30 mmHg. All garments can be worn under clothing and are suitable for physical exercise including swimming.
---
LIPOLINE - Health benefits
1.

Speed up healing process

2.

Reduce swelling and bruising

3.

Regenerate skin and help maintain its elasticity

4.

Improve blood circulation

5.

Reduce skin maceration

6.

Improve posture

---
Types of garments
LIPOLINE range consists of female and male garments designed to work on different body parts such as high-waisted girdles, bodysuits, full bodysuits, and shaping belts. To ensure the garments meet the individual meets of our patients, we offer different types of materials, fastenings, and finishing. Patients can also opt for an open crotch option.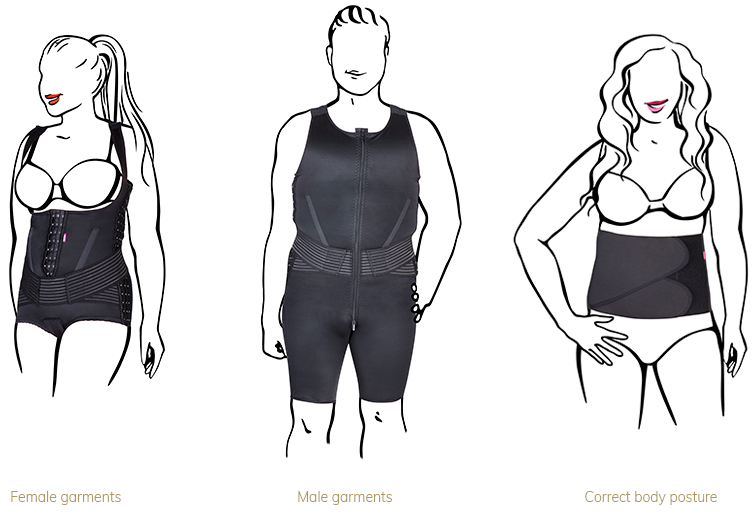 ---
Correct body posture
LIPOLINE abdominal supportive belts help restore correct body posture. It can also relieve back pain caused by a genetic disorder, injury, surgery, or often a poor lifestyle. Restoring a correct posture reduces pain and improves the overall condition of the back.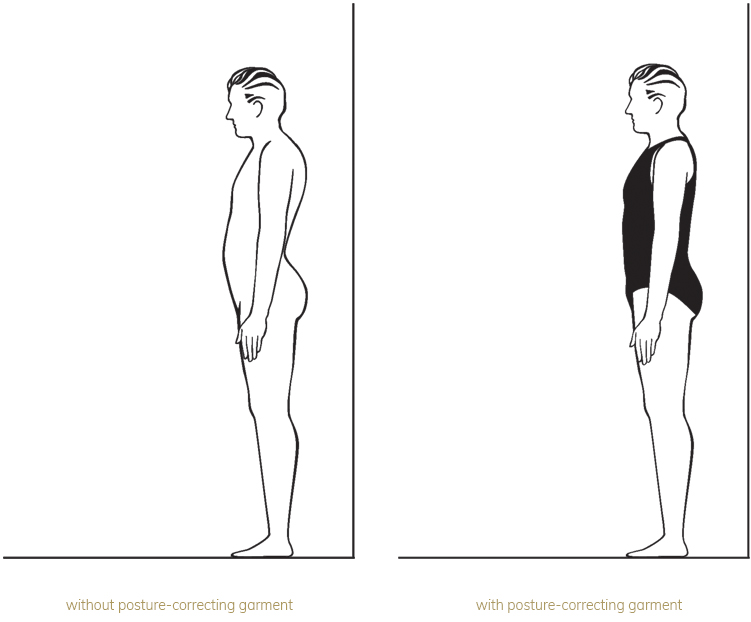 ---
Certifications
Standard 100 by OEKO-TEX, CE Declaration of Conformity, ISO 13485 Certification, Transportation of Liquid Sweat, Moisture Removal
---
How to get LIPOLINE garment
To ensure maximum comfort and effectiveness, all LIPOLINE garments are made-to-measure. Contact the LIPOELASTIC customer service or the sales team for more details.
Sales representative:
020 8090 5001
[email protected]