Fleur De Lis surgery (FDL) is a type of abdominoplasty used in cases where it is necessary to remove excess skin in both vertical and horizontal directions, unlike traditional tummy tuck, where a horizontal incision is made from one hip to another. What does it take to go through such a procedure? Our #lipoelasticangel Anna has undergone the FDL Abdominoplasty and decided to share her story.
What was the reason you decided to undergo the FDL Tummy Tuck surgery?
After losing a lot of weight in 2019 I was left with a lot of excess skin on my abdomen, which wasn't good for my confidence and well-being. I was getting frequent infections under where the skin would hang which would stop me from wanting to leave the house, especially in hot weather. That is why I started looking into possible procedures that could help. I had seen others online who had undergone standard abdominoplasties and initially thought that this was the route I would go down with.
During the initial consultation with my surgeon, she explained that I had a lot of laxity in my upper abdomen as well as my lower abdomen due to the amount of weight I had lost. The standard abdominoplasty would not remove the loose skin in the area from below my breasts to above my belly button. For this reason, she advised that for the best results she would like to perform the Fleur De Lis abdominoplasty. Initially, I was a little shocked by the idea of having an additional vertical incision, but I trusted my surgeon's explanation and knew the 'FDL' was the correct procedure for me.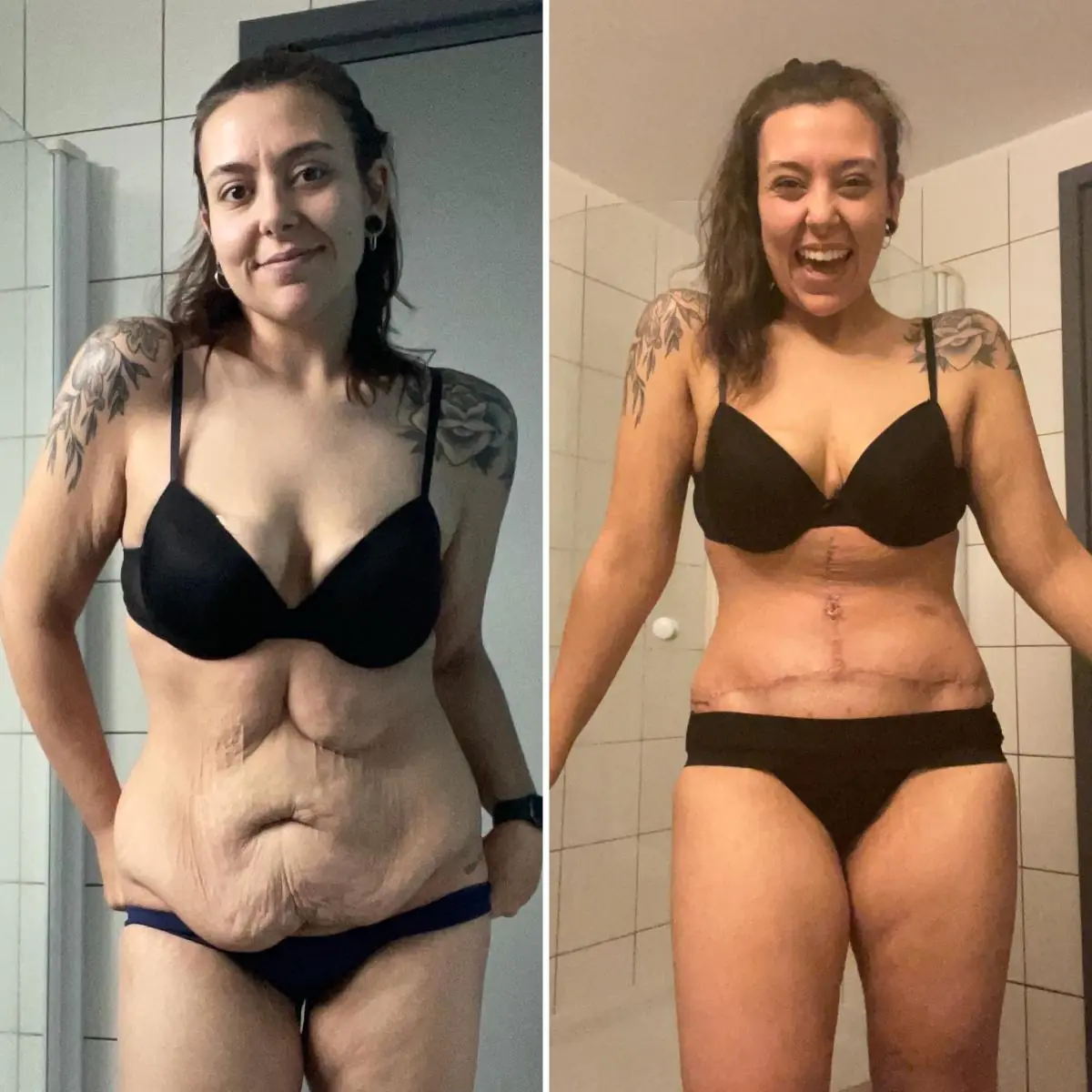 How did you prepare yourself for such a procedure?
I watched hours of YouTube videos of others who had been through the procedure already which was helpful in terms of advice on what items to buy that would be useful for the recovery process. I also followed and interacted with people on Instagram who have been through having an abdominoplasty too - there is a huge community of wonderful people who are so happy to help and walk you through the process and I honestly think I've made some friends for life!
In terms of physical preparation, I knew that I wanted to be at my optimum fitness level and feel strong before having my surgery. I quit smoking 4 months before my procedure, went to the gym consistently, and ensured I was eating plenty of nutritious food.
The final (and arguably the most important) preparation for me was the mental and emotional preparation that is required before having such an invasive surgery. I think it was incredibly valuable for me to take time to recognise that what I was about to undergo was huge and life-changing and that it would also take quite some time to recover!
What happened on the day of the surgery?
After I arrived at the hospital, I was instructed to change into a gown and compression stockings. My surgeon came to see me and drew the final markings on my abdomen of the skin that she would remove. After that, a nurse inserted my IV, and shortly after I was wheeled down to the operating theatre. It was all very quick and simple as in the days beforehand I had met with the anaesthetist, had my blood tests completed and reviewed, and had my pre-op appointment.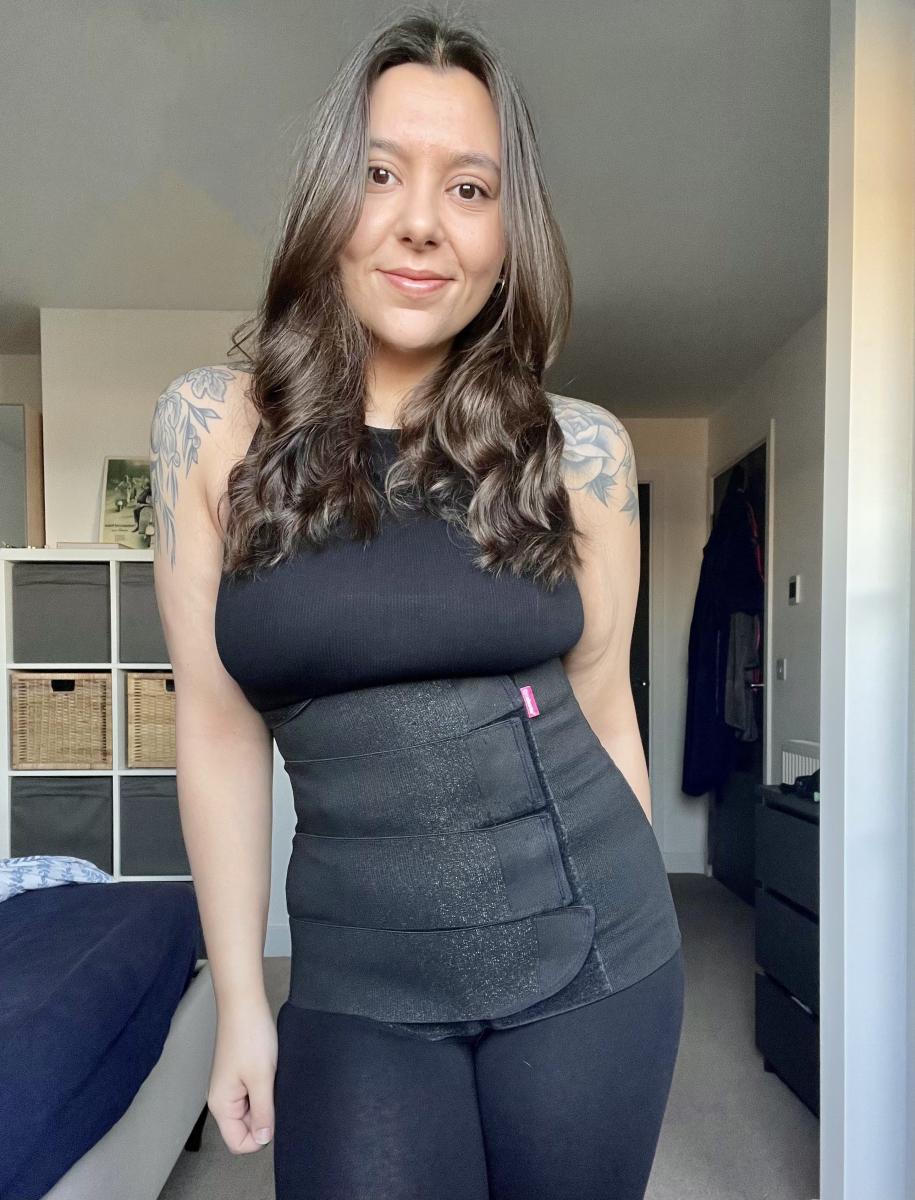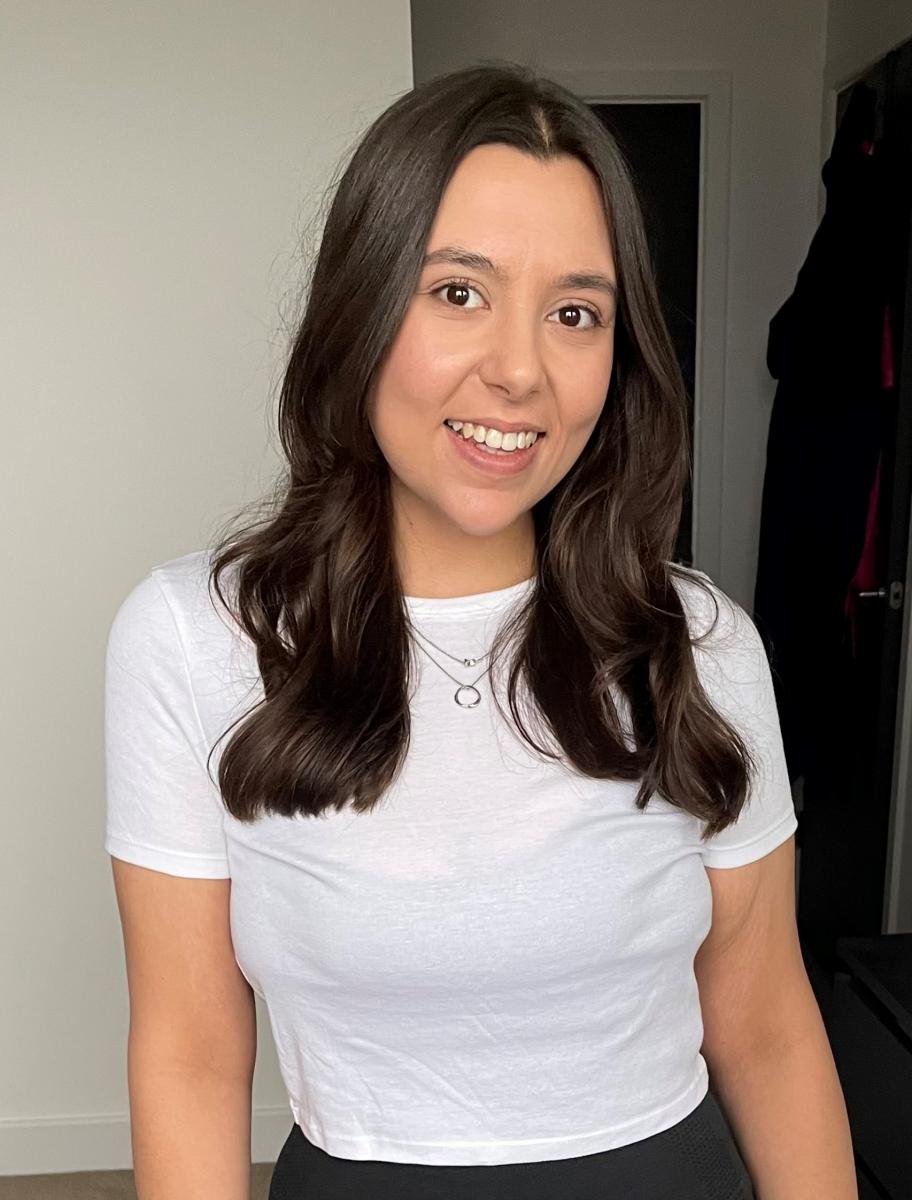 What were your thoughts when you woke up from the surgery?
I was very emotional from the moment I woke up! The first thing I did was place my hands on my abdomen - my internal monologue was saying "You did it, Anna! The skin is gone. Your life has changed forever!". But on the outside, I was crying my eyes out! The nurses were worried that I was in pain because I was crying so much. My first words after I woke up were "I'm just so happy!" which they were all very relieved to hear!
How would you describe the FDL surgery recovery process?
The recovery process is long and there are definitely ups and downs, but it has been easier than I anticipated in a lot of ways. My pain was manageable and moving around was easier than I thought it would be. I think I have been very lucky in the sense that I have had no complications. The first week is tough and you must make sure you have a strong support network and people who are around to look after you. Days 5 and 6 were the most difficult for me - I think it was at that point that the adrenaline had worn off and I just felt a little overwhelmed. During the second week, I was up and moving around a bit more and able to do a lot more myself. I took two weeks off work to recover, but I do work from home which is something to consider - if I worked a physical job, I would've needed additional time off. Also, don't forget to buy good quality compression garments, it works wonders!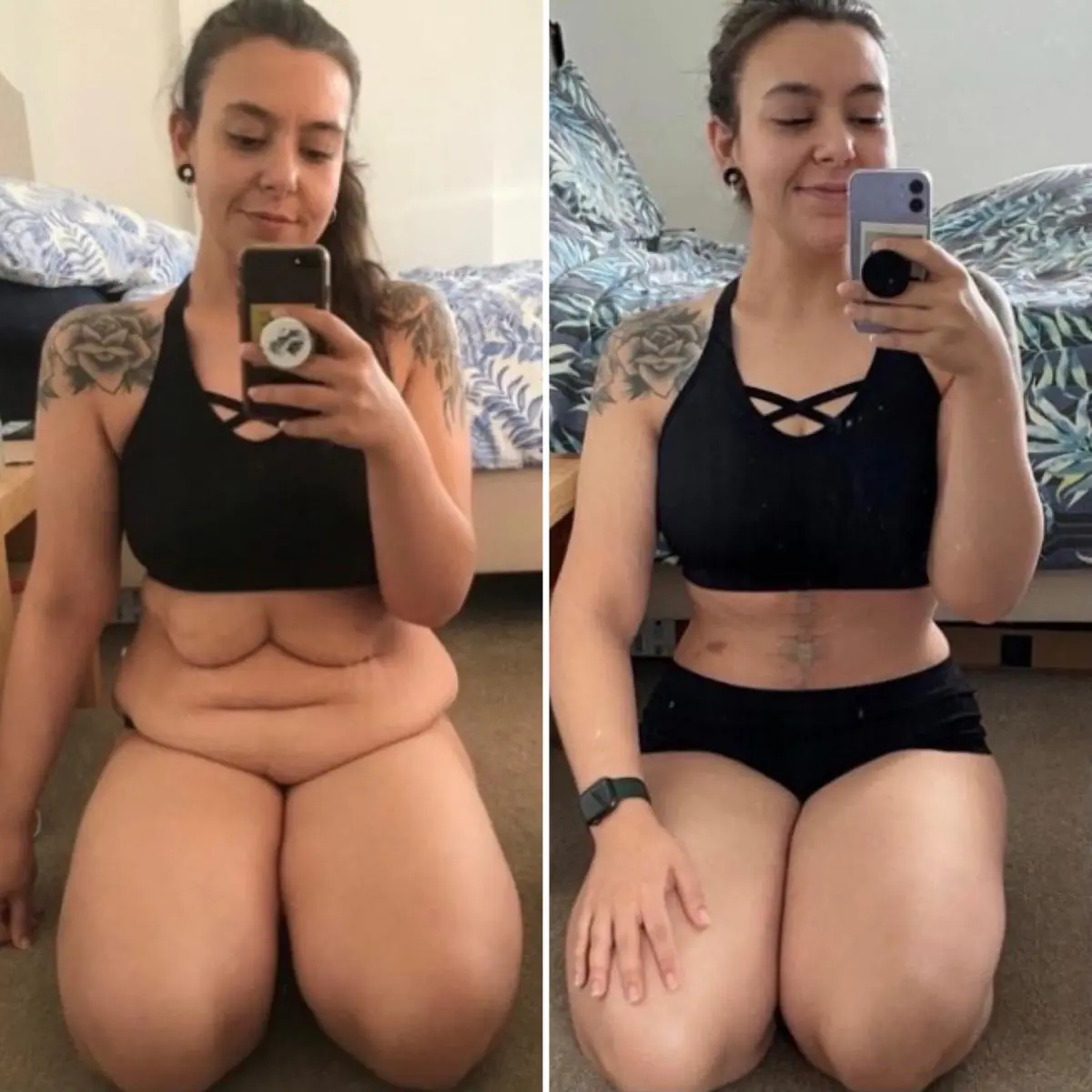 Having a personal experience, what compression garments would you recommend?
Upon the recommendation of so many of my surgery buddies on Instagram, I bought the Lipoelastic KPlus binder, initially to wear alongside a bodysuit garment my surgeon provided. The KPlus binder has been my favourite compression to wear as I've found it to be great quality, easily adjustable, and the perfect extra layer of protection. I have since gotten the Lipoelastic VH Variant garment and the KPad too. The VH Variant is great as the multiple hooks mean that you can wear it at various degrees of tightness depending on what stage you are in your recovery or how swollen you are each day. The KPad is perfect for that extra bit of a safety net, especially when out in public! It makes you feel protected over your incisions.
Any tips for women considering a similar procedure?
I feel like I could write a whole book for women considering having a tummy tuck! My top tips would be:
Do your research and don't necessarily choose the first surgeon you have a consultation with. A lot of surgeons specialise in different things, it was important for me to find a surgeon with experience in abdominoplasties after extreme weight loss.

Speak to other people who have been through the procedure you're looking into - they may not have the same story as you, but they will understand the experience and may be able to answer some questions you may have. Feel free to contact me through my Instagram account @flerudelodge.

Recovery tends to happen faster when you're allowing yourself to recover, don't expect to be up and about properly for a few weeks at least.

Try your best to not be discouraged by the recovery process, there will be ups and downs and it may be a while before you see your results, but I promise it'll be so worth it.

Do it! If your reason for wanting a tummy tuck is to improve your confidence, I think there's no better reason!
Does FDL Tummy Tuck surgery seem right for you? Follow Anna's FDL journey at @fleurdelogde for more information. LIPOELASTIC Customer Care team is happy to assist with compression garments recommendations.