Are you planning to have plastic surgery or are you recovering from one?
Do not forget that compression garments should be an essential part of post-operative aftercare. Compression therapy helps speed up the healing process, minimises swelling and bruising, and helps prevent the formation of keloid and hypertrophic scars.
Now you know why you need your post-operative garment, but do you know how to take care of it? How to wash it? What can cause damage or why the label is stitched on the outside? Read more!
How to care for compression post-operative garments
Do you want your post-operative garments to function for as long as possible? Make sure you follow these wash & care instructions.
WASH AT 30° C MAXIMUM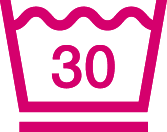 Always wash your LIPOELASTIC® compression garments and bras at a maximum of 30 ° C using either a hand wash or delicate laundry cycle. A washing machine can cause mechanical damage when leaving the hook and eye fastening open so always fasten your garments before washing. You can also prevent damage by using a protective laundry bag.
DO NOT TUMBLE DRY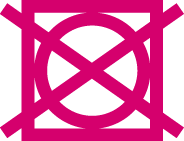 Do not dry your post-operative garments in a tumble dryer. Let them air dry instead. This will prevent compromising the compression.
Our tip:
The best way to dry your compression garment is to spread it on a large towel over a classic dryer. It is recommended to align the garments to their natural shapes.
DO NOT IRON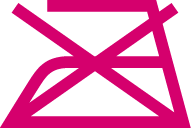 Do not iron postoperative bras and garments. Hight temperatures might damage the fabric and compromise the compression.
To prevent chemical damage
DO NOT BLEACH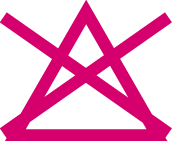 DO NOT CHEMICALLY CLEAN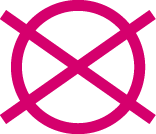 Do you know why the labels are stitched on the outside on LIPOELASTIC® post-operative garments?
You will always find the textile label stitched on the outside on every LIPOELASTIC® post-operative garment. The reason is simple. Your comfort is our goal. Placing the label on the outside prevents any possible irritation or discomfort.
Why is it important to have at least two pieces of post-operative compression garments?
It is recommended to wear compression continuously for 6-8 weeks after the procedure. That is almost 1400 hours. For this reason, we recommend buying 2-3 pieces, so you always have a fresh garment to wear while you wash the other.
It takes time to get used to wearing compression!
For the post-operative garment to be functional, you must feel sufficient pressure. Compression applies pressure to the affected area and helps to keep the tissue in place after surgery. Pressure is an essential element of effective compression therapy, and it takes time to get used to it.
Beware of jewellery and long nails!
Be careful when manipulating with your compression bras and garments. Long nails and jewellery can damage or tear the fabric, especially because it requires effort to put on.