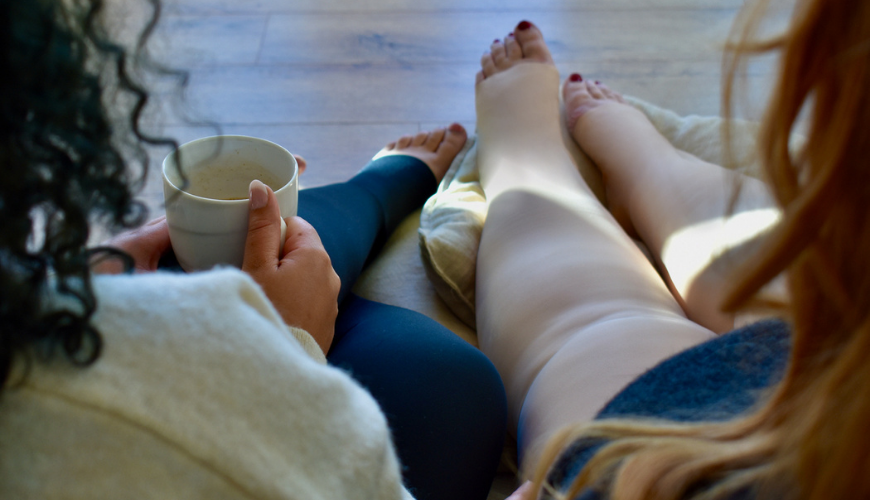 Lipedema is a chronic condition characterised by abnormal fat accumulation in the legs, hips, buttocks, and sometimes arms. It affects an estimated 11% of women. Yet, despite its prevalence, Lipedema remains underdiagnosed and misdiagnosed, leading to delayed or inappropriate treatment. Read to story of Alison and Emily, a mother and daughter both diagnosed with Lipedema openly sharing their experience on how they managed to turn their symptoms around and improve their lives (while wearing and testing LIPOELASTIC compression leggings).

How did your Lipedema journey start?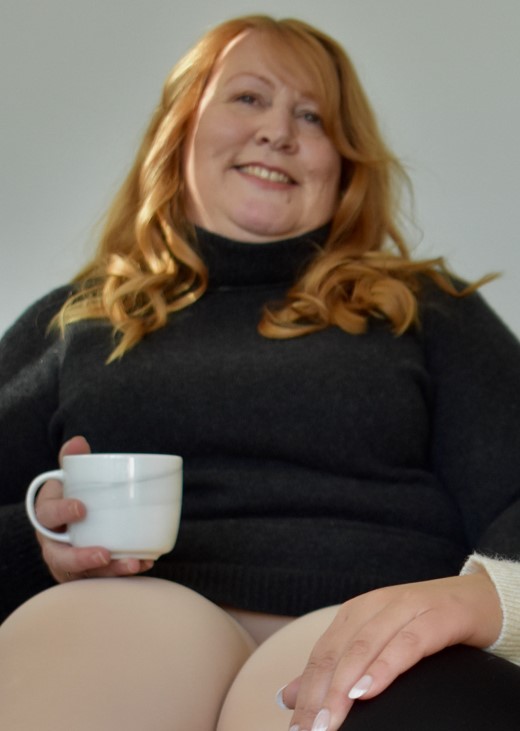 Alison (mother):
I was the one who started the journey. I worked at Tesco and eventually went on tills, where you obviously lift and put things through all the time. I used to get a lot of pain in my arms and wrists. Also, when I was standing for long periods of time, I had lots of pain and swelling in my legs. I was on water tablets for that, but I knew something was not quite right.
Were there any other symptoms?
Alison (mother):
I was trying to lose weight. That's been a long-life thing, trying to lose weight wasn't coming off. I had terrible pain in my knees, and went forwards and backwards to doctors for quite a few years. I also had severe groin pain, which I now know was caused by the lymphatic system not functioning properly. They didn't know that at the time.
What happened next?
Alison (mother):
I had all this trouble with my legs and pain, and I was diagnosed with gout through a blood test. They put me on gout medication, about four different ones, and all had terrible side effects on me and still weren't helping my symptoms. I could hardly walk; I couldn't go upstairs. It was a struggle. Even lifting a cup was an issue.
When I eventually saw another doctor after the lockdown, she asked to look at my leg and said: "I think you may have Lymphedema." She sent me to a lymphedema clinic, and that was the start of it because, luckily, they specialised in Lipedema as well. They recognised it straight away and said I had Lipedema. It was a bit of a shock as I 'd never heard of it. I was reassured I hadn't done anything wrong; I hadn't eaten anything wrong; it was just how my body was.
Emily (daughter):
It's a shame doctors are not better trained in it because someone could have noticed years and years ago and would've saved you from going through all that. All these different pills, side effects, and pain.
How did you feel after being diagnosed?
Alison (mother):
I finally knew what it was, it had a name. Even if it seemed worse and I knew nothing about it, I was happy I had some answers. I had something I could start working on. Now I realise my mum would've had it and my grandmother too. They both had the same - the pain, the body shape… And they could have been saved from that as well.
Emily (daughter):
Without my mum's diagnosis, I would never have known all this and it would have probably taken me as long as it had for her to have my own diagnosis. Once my mum came to me and talked about her symptoms, I immediately matched up.
Alison (mother):
As a mum, I felt guilty for giving her that. Lipedema is genetic, so I've encouraged Emily to pursue her diagnosis. The younger you can have the surgery, the better. My stage was when it got worse. Do it while you can, while you are young, and you know what you are dealing with.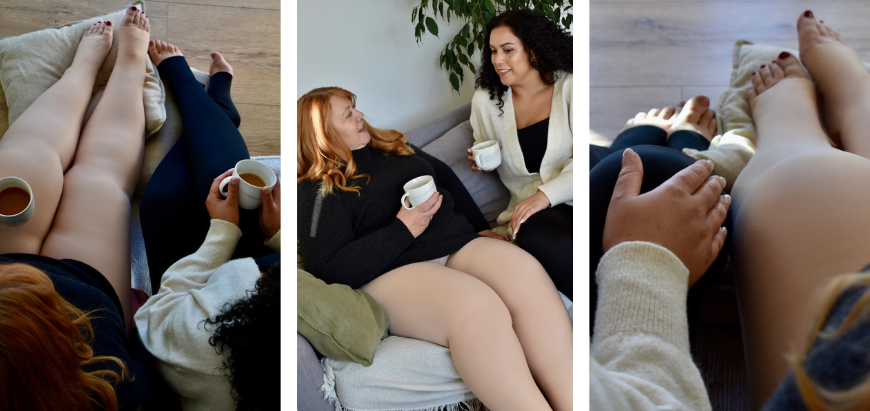 Besides surgery, would you recommend anything else to relieve the symptoms?
Emily (daughter):
Going low-carb keto was a huge help for me. I remember that after I went on keto, literally after a week or so, my knee pain was gone. That was when I made the decision to continue eating this way for the rest of my life.
Alison (mother):
Also, cutting off sugar. Sugar is not your friend. Also processed foods and even natural sugars. If you eat a banana, that's like 20 grams of carbs, so for most people on keto, an apple or a banana is pretty much a daily limit. However, if you don't want to go keto, just look into an anti-inflammatory diet. There are different diets, and it's a case of exploring what works for you. There is no "one diet fits all."
Emily (daughter):
Yes, that doesn't exist, but for myself, I can certainly say it's been the best way of eating I've found. It is strict, but not like a horrible diet. You still get to eat veggies, meats, fish, and cheese if you want to. Natural healthy fats are good, like avocado or salmon.
What was the hardest thing about going keto?
Emily (daughter):
Starting a diet can be really daunting. Everyone has cravings and their little cheat meals. I will admit my weakness is cookies, you know, like the gooey Tesco finest cookies. I must really control myself when I see them around. I haven't had one for good few years now. Cheesecake is another one; please, do not eat that in front of me. Christmas time is the worst, though.
Alison (mother):
Oh gosh, it really is! But at the time, you already know you shouldn't be eating it; it is actually not as enjoyable as it used to be. That makes it a bit easier. You know that after a cake or a massive bowl of pasta, you won't only feel guilty, but you will also feel a bit achy, heavy, and sleepy. Sometimes my ankles would start swelling, so really, what's the point?
Compression is considered one of the possible treatments for Lipedema. Do you wear any?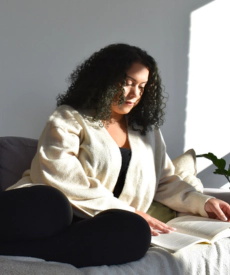 Emily (daughter):
I started to wear compression when I was diagnosed. I was then prescribed two pairs of compression pants. It's supposed to help your lymphatic system. I did wear them for a while, and after I had my surgery, I had to start wearing proper medical compression garments. I remember I had to wear them 24 hours a day for the first weeks and just the daytime after that. Then you get to a point you don't have to wear them, but I continued to wear compression. It somehow helped my legs lift, and it helped with the healing.
These are great (TBfLg leggings). You can't even tell they are compression leggings from looking at them. I must say, some of them can be a pain. I would need to give myself an extra 10 minutes when I'm getting ready to put them on so I don't poke holes in the fabric. These ones seem fine with my nails, no problem.
Alison (mother):
They are great, really comfy. I was first prescribed knee-high compression and hated it. My husband had to help me get them on, and they were really unattractive but then I realised things started pumping. It's the pumping sensation that made me realise it was actually doing something for my legs. Some of the compression garments are just uncomfortable, I couldn't wear it. But these, I must admit, are great, and I didn't have any trouble putting them on whatsoever, which surprises me.
So, compression has been a saviour for me, definitely. Before I could hardly walk, I couldn't climb the stairs… And now my mobility has gotten much better thanks to wearing compression and diet.
Thank you, Alison and Emily, for sharing your stories. We believe that stories like yours could help women out there get an early diagnosis and treatment.