"I didn't like the look of my sagging breasts, so I decided to undergo augmentation"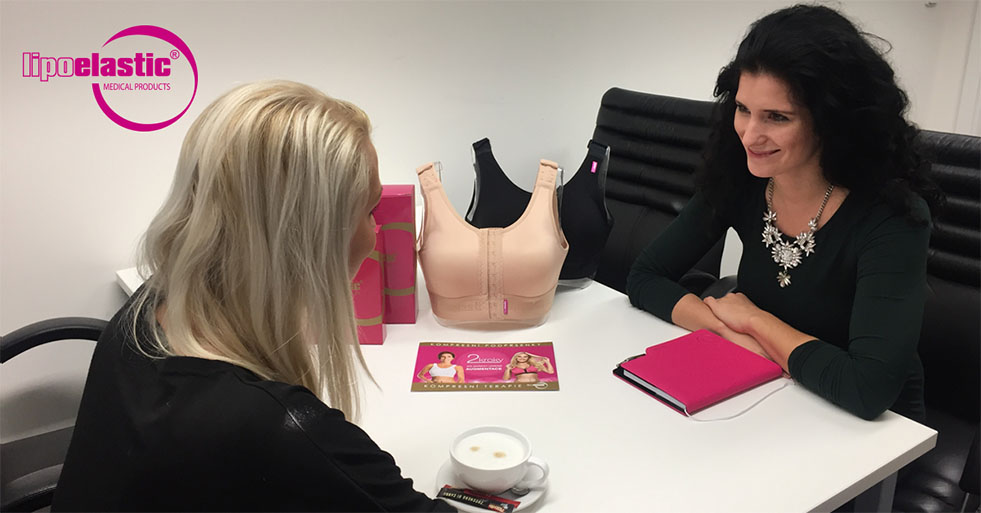 Has Nature not been generous to you and are you considering breast enlargement? Mum Marketa has never been satisfied with the size of her breasts either. The final decision; however, was made after motherhood. "I didn't like the look of my sagging breasts, so I decided to undergo augmentation," says Markéta, who fulfilled her dream of a bigger bust.
Due to the fact that Markéta bought LIPOELASTIC® bras for her period of convalescence, we queried how happy she had been with them.

You have had the procedure already two months ago, how do you feel?
I feel great, I actually felt some pain really just the first two days after the procedure.

Why did you decide to undergo breast augmentation?
All my life I had small breasts and I wanted bigger ones. Then I got pregnant and breastfeeding changed the appearance of the breast even more. I didn't want to have unattractive, saggy breasts.

You have a child, how did you manage to also care for your daughter?
My daughter is three years of age, so she is self-reliant in many ways; there is no need to walk hand by hand, which would not be possible after the operation. She's also quite receptive, so she understood that Mummy needs a bit of a rest.

How about post-operative lingerie after the procedure? Did you receive a bra immediately after the procedure?
Immediately after the procedure I only had elastic bandage. Later on I got a bra that came with the implants, but it did not fit me, it was not comfortable and moreover, its seam was visible under the clothes. So I decided to buy my own bra. I got a tip from a friend about LIPOELASTIC brand, so I visited their e-shop. I couldn't choose from such a huge selection on offer, so I decided to ask the lady at customer service for help. Finally, I purchased the PI special model, as well as PI ideal.

When did you first try on a normal bra?
I admit that it was just a week after the operation :-) I couldn't wait and I was curious, how wold my new breasts look in a classic bra. I was very happy with the result. However, I returned to the postoperative bra straightaway, so that nothing would go wrong; I have not yet felt comfortable in a normal bra.

How would you rate functionality and comfort of LIPOELASTIC® bras?
I became very fond of them. For daily wear I had PI special, it is made of cotton, so it is very comfortable, moreover with sufficient compression. When I put it on for example to meet my girlfriends for an afternoon in the city, it was not visible under my top and nobody could tell. :-)

I wear PI ideal mostly for sleeping or when the other bra is being washed. I like the variable fastening of this model. The strength of its compression may thus be adjusted according to the gradual cessation of swelling. I keep sleeping in PI ideal, even though I am already 2 months after the procedure - I feel safe in it.